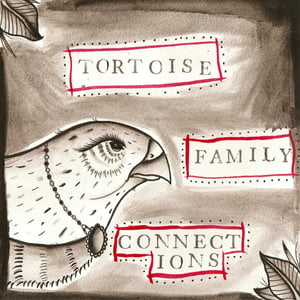 £

1.00 - On Sale
tortoise family connections are rory hill - vocals / electric guitar and calum duncan - drums / vocals.
rory and calum decided to take a break from their day jobs with the kabeedies and these ghosts respectively and have some fun.
with a mutual love for every kind of music shared and enjoyed through their teenage years the inspiration flowed and within a matter of days their debut mini album was complete.
' extra terrestrial kestrel ' contains six songs ranging from the ear crunching ' lion ' to the hauntingly beautiful ' holy ghost '.
tortoise family connections take you back to the sound of early kings of leon stopping off on the way to collect some harmonies that both fleet foxes and bon iver would be proud of.
many people attempt ' quiet loud ' and simply miss the mark - thankfully tortoise family connections this time have absolutely nailed it.
www.tortoisefamilyconnections.bandcamp.com
ASR 0021